Migrants leave the shelter in Oulx (To), northern Italy. They will try to cross the border and reach France.
The family had left Afghanistan in the summer of 2022, after the Taliban take over.
Their baby was 4 weeks old at the moment I met them. He was born in Slovenia, at the end of the balkan route.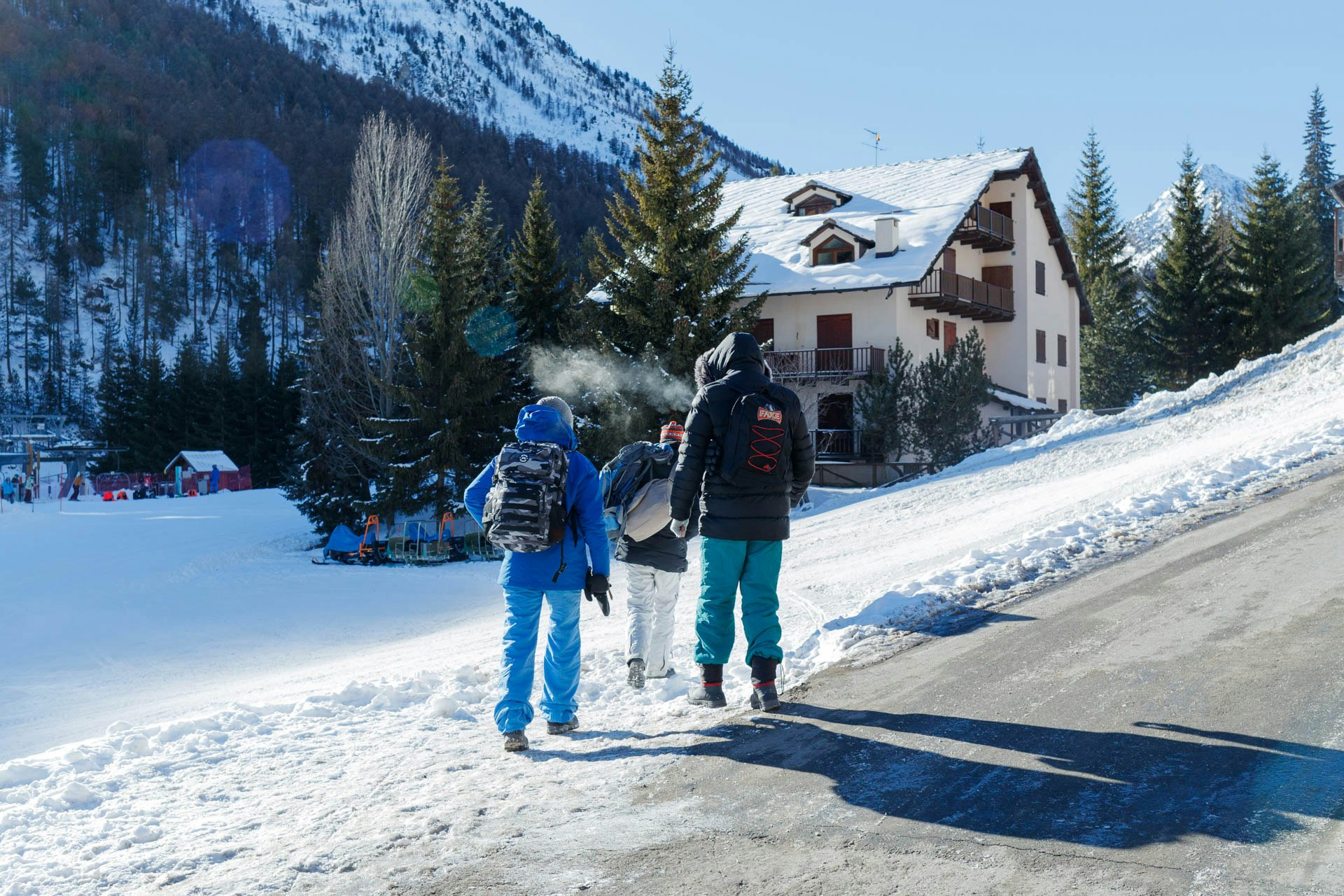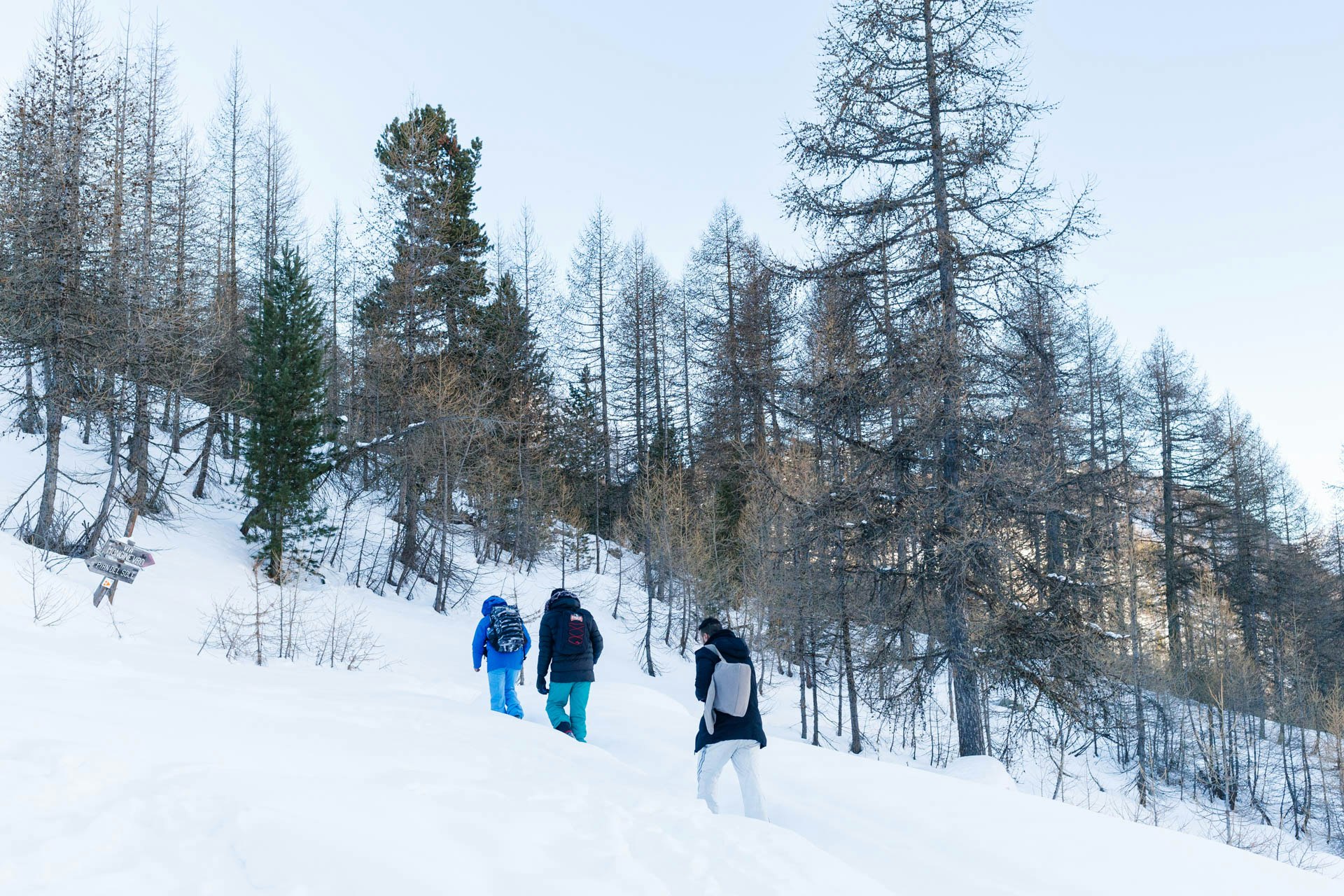 After about 6 hours they will arrive in Briançon.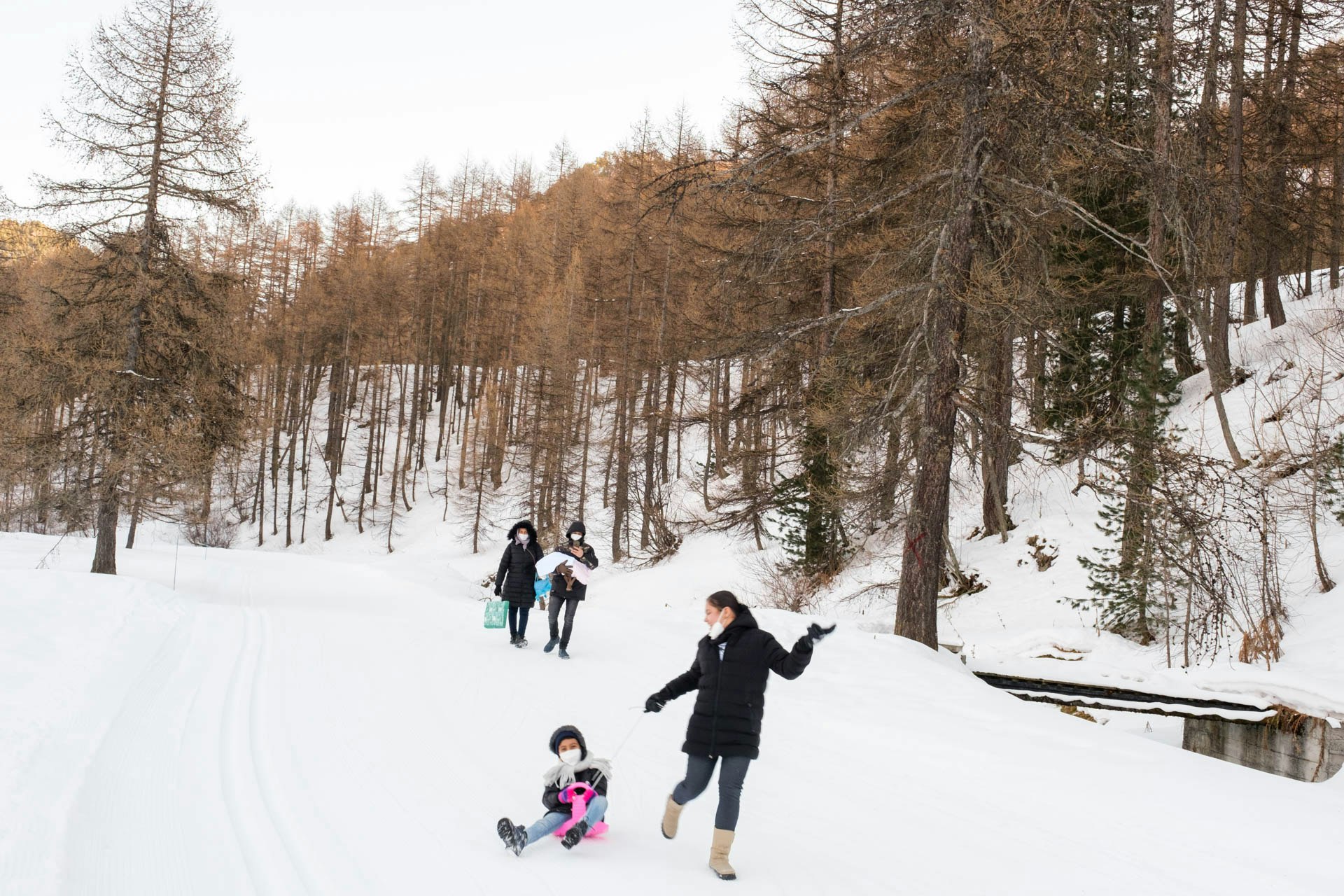 An Afghan family, disguised as tourists, cross the border on the nordic sky track.